Viewing platform in Ronda


For the music festiva UVA, the collective Zuloark was responsible to built 3 follies to place around an amazing location, the winecellar Descalzos Viejos.

A tridimentional interpretation of the 3 letters of the name of the festival were built as a table (U), viewing platform (V) and sitting sculpture (A).

The surrounding landscape is framed with a wooden structure shaped as a double staircase.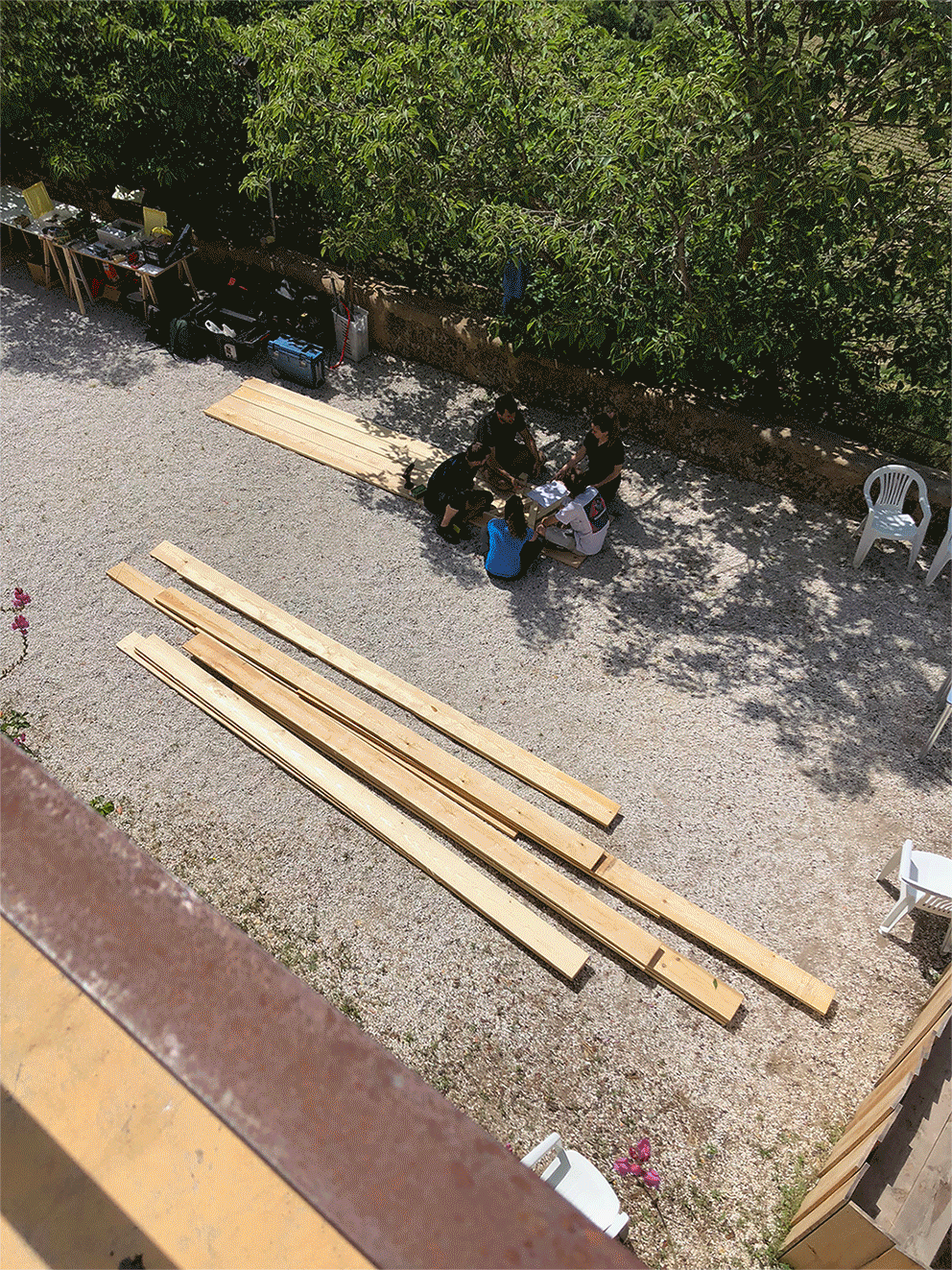 ︎